Investors in People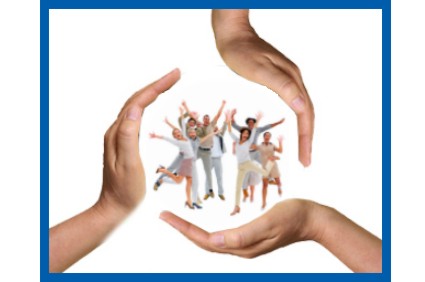 Investors in People
has helped many businesses and organisations to improve performance, increase productivity, become more competitive and raise their bottom line.
Investors in People (IIP) is a real success story and one in four people now work for an IIP accredited organisation.
Employees will gain an understanding both of where the company is going and what is required of them in order to get there. As a result, greater motivation and staff commitment should develop. Training will become targeted and have a clear focus on both short and long term, specific and measurable goals.
If you are keen to take your focus on good practice further, you could apply to achieve the Investors in People Standard.
Here are few statistics from of IIP accredited organisations:
95% believe that internal communications improved
95% reported greater staff involvement
94% report improved staff development
91% feel that management skills have improved
89% see staff morale improved
86% see quality has risen
74% say productivity has increased
59% see increases in profitability
57% have increased sales volume
40% report improvements in staff turnover
36% indicate the absenteeism has improved
65% see improvements in competitive edge
System Assured has a fully qualified IIP professional to help you, who has taken over 400 organisations through the certification process during 11 years of working with the Standard.
COMPLIANCE
All Systems Assured systems are bespoke and written to comply with the standard but also matching what the customer does so only applicable actual information is used, making every system individual.
For your IIP implementation, Call us now on 0843 080 1917