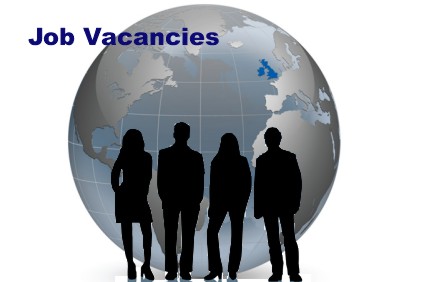 Positions - JOB TITLE- Associate Partner Consultant on a Sub-Contractor basis to start from January/February/March 2017.

VACANCY POSTED - 15/11/2016.

SCOPE - The main aspects of this role are to assist Systems Assured client organisations in the Internal Audit function of management systems such as ISO 9001:2015, ISO 14001:2015 and OHSAS 18001 soon to be (ISO 45001) standards expanding to assist in the Implementation of such standards.

STARTING DATE- January/February/March 2017.

Position 1- Base of Operation around the M3 & M4 corridor in the vicinity of Reading, Basingstoke, Slough.
Position 2 - Base of Operations around the M3 Corridor - in the vicinity of Southampton,Portsmouth.
Position 3 -
Base of Operations around the M4 & M5 Corridor - in the vicinity of Bristol - Swindon.
CONSULTANT PROFILE - The ideal candidate will have excellent communication skills with the ability to talk to Managing Directors and operational employee's alike, they need to be down to earth reliable and personable, IRQA Lead Auditor status is a requirement with a working history of Internal audits and or Implementation of the above standards that have passed a UKAS certification.

The nature of the work require the candidate to pay close attention to detail and be able to deliver accurate and timely documentation/reports that are presented in a down to earth jargon free manner.

The principle focus of the position is to carry out client organisations Internal audit function encompassing all criteria of the requirements of their applicable ISO standard either stand alone or as an Integrated Management System. We believe in accurate fair compliant audits.

Systems Assured have been established since 2002 and have become a successful leading provider in the implementation of ISO management systems (UKAS approved). All Systems Assured implementations are not only bespoke and written to comply with the standard, but also match what the customer does. Because only information applicable to the clients scope of activity and actual practice is used, (making every system individual) means that our consultants will operate with a level of autonomy on client sites. Systems Assured client base spans many different industry sectors and disciplines, however our main body of work is in assisting clients with their Internal audit function, ensuring they to maintain compliance of their management system.
Requirements;
Full Driving Licence.
Lead Auditor (IRCA/IEMA) 9001 & 14001.
Previous demonstrable experience of Operating or implementing a QMS System essential.
IT Literate.
Diary Capacity of 4 to 5 days per month.




Please email in the first instance and we will call you back for an informal chat
Email with your CV to office@systemsassured.co.uk, we will be in touch.